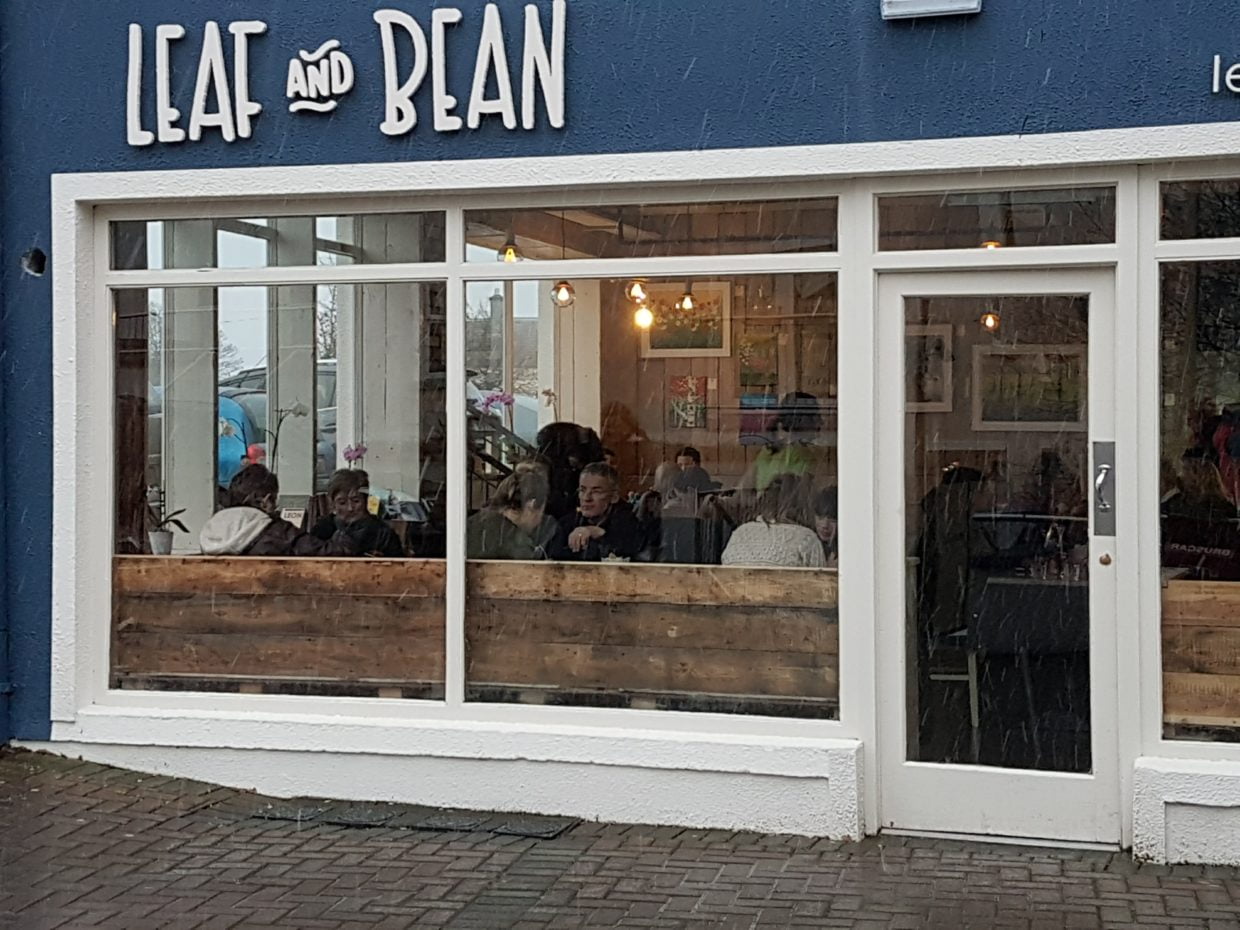 Thanks to Barbara Collins (Twitter: @thegoodchinaset) who wrote a great interview with Damien in FFT recently. Delight to hear such positive and complimentary feedback…
Damien Cosgrove was an accountant who wanted a change of career. He opened Leaf and Bean Café in Tuam in August 2016. He was determined to bring "something different" to a town which arguably had little to offer for those who wanted a modern take on casual dining. He was the first of the three to start trading but it had taken seven years to get to that point.
"I had a passion for food and the hospitality industry from a very young age," says Damien.
I worked in a pub and I loved the buzz of meeting people. Later I worked as an accountant, which I enjoyed for years but a few years ago, I turned my own eating habits around, started eating food made from scratch and lost a lot of weight. I wanted to tie that in with a new career.
He had looked at opening a coffee shop in Galway and had nearly completed on a premises in the Shambles in Tuam but that fell through. The Leaf and Bean site was one he had dismissed until he realised how much footfall there was.
"It had planning for food already, but it did need a total refurb. It was just a shell."
Damien also spent a week at Ballymaloe to get inspiration for his menus which focus on salads, sandwiches and soups with daily specials such as pulled pork burrito and vegetable moussaka. Breakfasts include smashing omelettes, baked beans with chorizo and buttermilk pancakes. Prices range from €3 for a coffee and a bite (of a brownie or rocky road), €5-7 for breakfast and €8 for the average lunch.
"I'm very happy with the feedback we are getting. We do 125 transactions a day which means we serve around 250 people. I didn't expect there to be such a big family market so I'm tweaking the menu to include a children's section. We will do sausage and baked beans (in-house) and ham and cheese toasties on sourdough – nothing processed."
"Another surprise is the strength of the takeaway trade. It's about 10%. Going forward, I would like to do more cultural events in the evening from time to time. It's a great space and I want it to be a big part of the community."
---
source: www.fft.ie
FFT is a carefully compiled & informative resource for those involved with Ireland's foodservice sector. It aims to be engaging, helpful and educative for foodservice operators and employees, their suppliers and related parties.